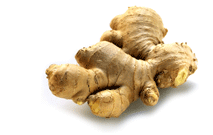 At Dante we believe in living life to the full. Every day should offer a new adventure, however big or small that might be. Plus we are passionate about good food. It's part of the joi de vivre that makes life worth living.
That's why we started Dante – we love a challenge and running a business our way seemed like a cool thing to do.
When we started out we also decided on some very clear principles for what we were trying to do.
Cast your eyes over our menu and you'll notice two things. Firstly – and most importantly – all our recipes look delicious. That's because we spend hours talking about new ideas, testing new ingredients and consulting with experts in every field to enhance our recipes. Our dream, in fact, is to create the perfect sandwich.
Look closer and you'll notice something else. As well as sounding great (they taste even better, trust us), all our dishes are healthy, nutritious and prepared daily from totally fresh ingredients.
There are no hidden catches, no additives and no sneaky short cuts to extend the shelf life. We make it fresh, we sell it fresh. Simple.
We will be visiting your office daily from 9am with a selection of our products. If you have any questions or would like to reserve something in advance please call Detas (your personal Dante butler) 050 225 3137 or call the Dante hotline 050 422 6082.